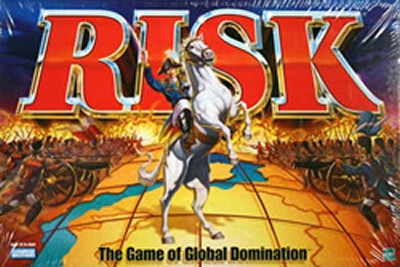 The great Winston Churchill once said, and I`m paraphrasing: The truth is the most important thing in the world, and it`s usually surrounded by a bodyguard of lies. The thought of social justice, economic justice, and equality are all both noble and right; however, we are at a place in time where the truth about how to attain these noble goals is surrounded by a steel wall of lies.
I wonder if the Statists (a term for leftists coined by Mark Levin) have ever thought through their arguments about fairness and equality to a logical end. What I mean to say is this: nothing in life is fair nor has it ever been fair. It`s impossible in an imperfect world to be fair.
They call America imperialist. They claim America has stolen it`s wealth from the world, unfairly. They don`t like capitalism because it has winners and a losers. We conquered land from the Indians and the Mexicans. We enslaved the black man and he has never been able to recover, fully; never mind that over 750,000 men died during the Civil War that was fought to right the wrong of slavery. I could go on and on but I think the reader, by now, gets my point. Americanism is considered bad to the left and to the world. They believe they have the answer to fairness and equality. If you don`t agree with them they will just ram it down your throat. We`ve seen this movie before. History is replete with examples of men`s ideas of fairness though government.
If we are intellectually honest about this whole mess called humanity we can see throughout history that all men, all nations, all cultures have conquered lands, raped and pillaged, stole property and wealth, and enslaved one another. I have an idea—how about we give it all back to the original owners? I would only ask my liberal friends one question: where would we start? Would we start with the Greeks? How about the Romans? Or would we start with France, England, or Spain? At what point in human history, and in which culture, would we start to make things right and give back what has been stolen, pillaged, plundered, or conquered over the vast expanse of time?
The real problem is not in governments or economics, the real problem lies in the human heart. It is evil above all things. Power corrupts mens` hearts. This is why Madison (in Federalist #51) said:
"If men were angels, no government would be necessary. If angels were to govern men, neither external nor internal controls on government would be necessary. In framing a government which is to be administered by men over men, the great difficulty lies in this: You must first enable the government to control the governed; and in the next place, oblige it to control itself. A dependence on the people is no doubt the primary control on the government; but experience has taught mankind the necessity of auxiliary precautions."
This evil has plagued mankind throughout recorded history. Once America was unique in human history because we controlled our government. Our Constitution was respected by both political parties. We now live in a post-Constitutional America with a weird mixture of crony capitalism and socialism. We have been headed down this road since FDR in the 1930`s. We had a brief period of true capitalism under Ronald Reagan but George Bush began to undo Reagan`s policies once he became the new president. Obama, the establishment Republicans, and the liberals have only exacerbated the problems we face.
Everyone thinks our economy is normal. The media reports it like it`s true, the Democrats and Republicans say it`s true, and so does Obama. If your under 25 years of age you`ve never seen real job growth in your adult life. The Millennials have never seen a robust, capitalist economy. Again, the last time we had real growth was during the Reagan Administration. History tells the truth about government and economics. Just look back at the 20th century in particular.
The entire 20th century was a great blood bath in human history. This was sparked by the revolutionary manifesto of Karl Marx and his economic theories.
We are now 70 years past the end of WWII and approximately 50 years past some of the most horrible atrocities seen in the 20th century. It has been about 160 years since the publication of The Communist Manifesto by Karl Marx (1848). I would argue, in human terms, that outside of the life and death of Jesus Christ, no one has affected the world as much as Karl Marx and John Engels.
Our children do not know about the real history of Communism, Fascism, Socialism, or any other of the nasty "isms" that have torn this world apart in the name of economic and social justice. I wish these young people would spend some time on YouTube watching the historical documentaries—in detail—of the Lenin Revolution, Stalin, Mao, Pol-Pot, and all the others. I wish they would watch the stories of the Cold War Era and the Warsaw Pact. I wish they could understand that history is repeating and we are now facing the same old authoritarian nature of the human heart from all directions, including Washington D.C. Not to mention the Neo-Nazi Islamists who are conquering, raping, pillaging, plundering, and beheading everyone in their path toward the new Caliphate.
So…again…I ask my liberal friends: Should we give it all back? If so, with whom or where shall we start the process? After all, we just want to be fair…right? And I`m sure this time around we will be able to trust governments and men to be totally fair, honest, and humane with the power they wield. Right?
It`s become old fashion to think that men could rule themselves without a centralized, all-powerful government. Just like the 20th century, we need a ruling class elite to run our lives from on high…right? It will be different this time—because they say so…right?
This is no laughing matter my friends. We had better look to history to see our future.